Nigeria v P&ID Case: The limitations of arbitration and contract law
Related Post by Femi D. Ojumu Credit: TheGuardian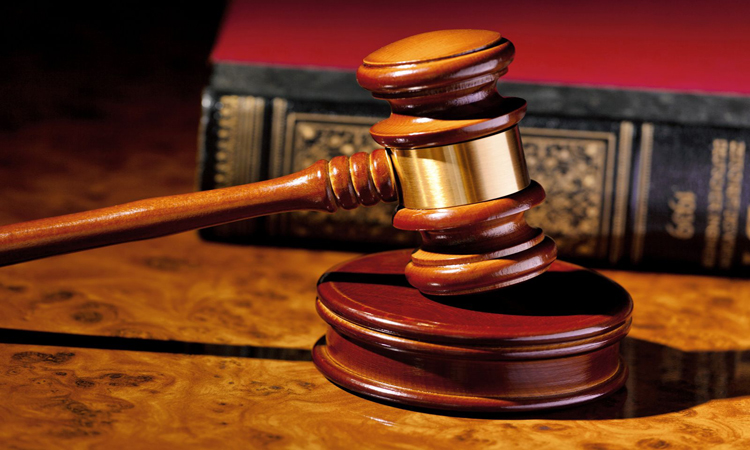 If ever there was a case that enchanted virtually all Nigerians, arbitrators, lawyers, policymakers, and scholars globally, for divergent reasons, it was this one. For Nigerians, the case risked the sovereign's financial stability and impoverishing the lives of ordinary folks, because the country faced a potential liability of $11 billion.
This was a materially significant risk that the country could ill-afford, given crippling national and international debt obligations of $113 billion or N87.3 trillion (June 30, 2023) against a GDP of circa $66.88 billion or N52 trillion (Q2, 2023); plus, the inescapable corollary of underinvestment in defense, digitization, education, healthcare, physical infrastructure, transport, etc.
For scholars, the intellectual allure can be summarized in a simple, albeit complex, paradoxical poser: under what specific circumstances can an arbitral agreement, a legal contract, between a sovereign nation and corporation, underpinned by an arbitral clause, be vitiated? For policymakers, the case assumes a greater impetus not least given the global anti-corruption quest, the necessity of enhancing integrity, leadership, robust governance, risk management, and compliance in governance protocols and contractual relationships.
For the general public, their de facto locus standi is established, because those elected politicians, and unelected officials, who act in their name; must be held to the strictest levels of accountability, regarding financial stewardship of the commonwealth and performance. For the progressive Judiciary globally, delivering justice and unimpeachably upholding the rule of law! And for completeness, there is no mutual exclusivity amongst the competing interests of the respective dramatis personae.
The constancy of change is constant! Nevertheless, over many centuries, the kernel, as distinguished from the granular minutiae, of contract law has barely changed. It is an agreement, a brigading of minds or consensus ad idem, between two or more people for the lawful performance (or limitation!) of an act, or a series of acts, supported by a financial consideration; ditto, the purposive intention of establishing binding legal relations.
According to Treitel, a contract is characterized as an agreement or promise that the law will enforce or recognize as affecting the legal rights and duties of the contracting parties (The Law of Contract, 5th Edition). Where the said legal agreement or contract, includes an arbitral clause, the courts, would, typically, give effect to the legitimate terms therein, as these accord with the spirit of free will and legitimate intentions of the parties; subject to its unique facts. This proposition is enunciated in the electrifying Federal Republic of Nigeria v Process & Industrial Development (2023) EWHC2638 (Comm) or (the "P&ID") case. The basic facts and strategic context afford a clearer illustration.
Nigeria is a major oil-producing country and an Organisation of Petroleum Exporting Countries (OPEC) member. The country's "bread basket" is the Niger Delta and the Economic Exclusion Zone (EEZ) where Nigeria's crude oil emanates. The export proceeds thereof yield Nigeria's largest source of foreign exchange worth approximately $195 billion through 2017 and 2021. The flip side of these economic gains is the extremely nasty consequences of environmental pollution in the region, stemming from crude oil extraction, processing, and persistent noxious gas flaring going back decades.
Nigeria's Gas Master Plan neatly segues into these dynamics because it aims to optimize gas development in Nigeria, meet power generation supply requirements, generate employment opportunities; and of course, catalyze economic growth, whilst constricting pollution from gas flaring.
It was against this backdrop that Nigeria and P&ID executed a Gas Supply and Processing Agreement 'GSPA'; a 20-year contract, containing an arbitral clause on January 11, 2010. The terms of the contract were, inter alia, for Nigeria to supply the "wet" gas on the one hand; and, for P&ID to process the gas for commercial use, which envisaged construction of gas processing facilities and ancillary projects.
Nigeria did not supply the wet gas, and according to her, neither did P&ID construct any gas processing facilities nor undertake pivotal ancillary projects like land acquisition.
Inevitably, a significant disagreement ensued upon which P&ID triggered the arbitral clause within the agreement. Arbitration followed in the UK, the lex arbitri. The three-man arbitral Tribunal comprised Lord Hoffman, (Chairman, appointed on January 29, 2013); Sir Nigel Evans (nominated by P&ID) and Chief Bayo Ojo SAN (nominated by Nigeria and who gave a dissenting opinion!); ruled against Nigeria; and ultimately decided on January 31, 2017, that Nigeria owed P&ID, US6.6 billion! This was a strikingly significant sum to the country's entire national budget. As of early October 2023, that sum had staggeringly exceeded $11 billion given interest charges!
Hitherto, the arbitral Tribunal having rejected a jurisdictional challenge, established via an interim Award on Liability against Nigeria, of July 17, 2015, that: the country had committed a repudiatory breach of the GSPA; the said Agreement was halted on P&ID accepting that repudiatory breach; hence Nigeria was liable in damages.
The latter issue turns on the efficacy, leadership, and robustness of Nigeria's governance and risk management efforts or the lack of it as pertains to the extant matter. After all, the country could not simply bury its head in the sand when confronted with the herculean award of $6.6 billion!
On July 13, 2016, Nigeria's Attorney-General appointed Chief Bolaji Ayorinde, SAN, as counsel. Ayorinde submitted written submissions on his brief to the Tribunal on August 24, 2016, which foreshadowed the 2-day quantum hearing, which began on August 30, 2016. The crux of his contention was to mitigate Nigeria's financial risk exposure under the gargantuan award of $6.6 billion. His central argument to the Tribunal was that P&ID, could not, by any rational legal interpretation be entitled to $6.6 billion because it is impossible to put something on nothing viz: "they (P&ID) were under an obligation to have done a lot of things to give effect to this agreement. My Lord, I am not talking about liability now. We are talking about assessing what profit they would have made as at the point of the breach. They had nothing to point at, that will expect them to have an income for 20 years…you cannot reap where you do not sow."
Subsequently, Nigeria challenged the Tribunal's 2015 Award on Liability and the Final Award of 2017, ditto that on jurisdiction at the Royal Court of Justice "Commercial Court" London. The nucleus of the country's allegations was dynamite! It invoked bribery, corruption, and perjury regarding, the GPSA, the arbitral process, and the arbitration agreement. Nigeria leveled explosive allegations against P&ID, some of its agents, and its officials.
Countervailing that, P&ID inferred that Nigeria was clutching at straws having failed to persuade the Arbitral Tribunal that it (P&ID) was, in fact, and by law, entitled to the multi-billion-pound damages it had been awarded. P&ID described Nigeria's case as "false and dishonest" whilst blisteringly alleging "all-pervasive" and "catastrophic incompetence, both individual and institutional."
The case, being a civil and commercial litigation, necessarily had to be determined on the available, admissible, relevant facts upon the evidential standard of a balance of probabilities, as distinguished from that of beyond all reasonable doubt which appertains in criminal litigation.
The Presiding Judge, Justice Robin Knowles, opined, inter alia, that: there was evidence of corruption and dishonesty by P&ID and some Nigerian officials; "Arbitration was a shell that got nowhere near the truth…". Relying, in part, on section 68 (3) of the Arbitration Act 1996 (UK), which provides that: "If there is shown to be serious irregularity affecting the tribunal, the proceedings or the award, the court may…set the award aside in whole or in part, or declare the award to be of no effect, in whole or in part…"; he held that the Arbitral Tribunal's Awards of $11 billion against Nigeria had been fraudulently procured and therefore set it aside.
In the final analysis, reasonable inferences drawn from this case are that no contracts nor arbitration agreements are perfectly safe. The Arbitral Tribunal which awarded the colossal $6.6 billion damages against Nigeria, which had risen to $11 billion in 2023, comprised eminent jurists of great distinction, yet, it took the UK's commercial court to unravel the serious irregularities, the effect of which was to vitiate the arbitral agreement and upend the titanic awards.
The material point, therefore, is that whilst arbitral Tribunals are patently not established for "a voyage of discovery purposes", nevertheless, they must be acutely aware of the underlying strategic policy and economic contexts, and the material risks of irregularities that could underpin arbitration agreements of epic sums and sovereigns.
Proactiveness and foresight on their part, remain critical to mitigate the risk of fraud, reputational damage to arbitration, and the integrity of genuine contracting, ditto, the public perception of the viability of alternative dispute resolution globally.
For Nigeria, the case highlights the pivotal necessity of utilizing the triptych of administrative competence, intellectual capacity, and integrity, in the negotiation of contracts and arbitral agreements. These competencies as the case highlights, are not necessarily available on 'business as usual' or 'off the shelf' terms. The best brains and people of proven integrity within and outside government should be engaged to negotiate high-value contracts, especially where taxpayers' resources are utilized, subject to tough non-disclosure agreements.
Furthermore, whichever way one cuts it, from an economic standpoint, the Nigerian taxpayer has lost out too. Certainly, parties to arbitral agreements have the freedom to choose the lex arbitri. Here, it was London, which was fine. Yet, some foreign investors will not contract where the seat of arbitration is not London or New York. Is it or is not blackmail? Should Nigeria, as a sovereign state, with a well-developed arbitration capacity and arbitral institutions necessarily resort to foreign jurisdictions for dispute resolutions?
A conservative estimate of costs to the Nigerian taxpayer would run into hundreds of millions of dollars when one considers the costs of first-class air travel over almost a decade by officials and advisers, retaining leading international counsel and domestic counsel, eminent arbitrators, court fees, hotel accommodation, etc. Imaginative strategies are required here which will not concurrently stymie parties' contractual freedoms and intentions.
All said, in formulating robust forward-thinking contracts, of which arbitration agreements are subsets, commercial interrelationships, national and corporate governance, 67 years on, Lord Denning's compelling words in Lazarus Estates Ltd v Beasley (1956) 1 QB 702 at 712; that fraud, once established; "vitiates judgments, contracts and all transactions whatsoever" could not be truer as the P&ID case, reverberates globally.
Ojumu is the Principal Partner at Balliol Myers LP, a firm of Lagos-based legal practitioners, and author of The Dynamic Intersections of Economics, Foreign Relations, Jurisprudence and National Development.